Don't we all have to serve someone or something? Don't we all have to follow rules and guidelines? Especially in professional fields…?
Marketing and corporate communications are considered an exciting work environment. You can work creatively, come up with appealing campaigns, create graphics or have them created. getting involved again and again, writing texts and strategically thinking about how to communicate something in the best and most efficient way.
It gets funny when you agree on terms internally but then work with an external agency. Especially in the field of communication, many terms are misused or simply confused, but let's stick to our core, PowerPoint.
Placeholder
Placeholder
Placeholder
"We will send you our PowerPoint Master" say customers and we receive slide collections.
The term "master," for example, has been an occasional misunderstanding between marketing departments and design agencies for many years. Often, companies refer to a collection of PowerPoint slides, most of which are used internally and externally to represent the company and company data, as their "master file." If the employees are not that proficient in PowerPoint, they are also not entirely familiar with what the master really is.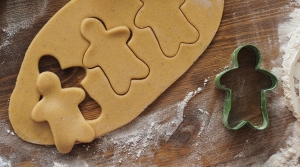 The PowerPoint Master is the technical foundation, the cookie cutter, so to speak.
It makes it easier to keep the slides of a presentation consistent and easier to edit.  The positioning of the headings, the content area and the footers can be secured by a predefined dimensioning. The in-house color tones, as well as desired fonts and font sizes, defined list levels and line spacing facilitate the company-compliant presentation of the content.
The PowerPoint Master is thus what lies behind the presentation. Thanks to the layouts defined in the Master, designing presentations should actually no longer be a problem.
Let's now take a look at the matching cookies. Almost every company has an individual and defined master so that presentation creation is made easier.  But in corporations, colleagues always come up with funny things. Many bring their personal touch, which sometimes makes it difficult for the corporate design crew to release these presentations. Poorly resolved images sticking out of the content area, headlines shifted or displayed in a different font, the color palette ignored, funny screenshots from the web slapped into the slides, which not only looks ugly, but could be plain illegal.
It's actually so easy to stick to the master and its specifications and yet… there are the rebels, the slide ragers, the design despisers.
Recently I read in a post by my colleague Peter-Claus Lamprecht that his client didn't want his PowerPoint to look too good, because then people would think of him that he cared more about the look than the content. It's funny our corporate world. On the one hand, you want full professionals with charismatic self-promotion skills who look the part as leaders, and on the other hand, it devalues them to do the same on all levels.