10 general Tips for your PowerPoint Design
We love a simple "how to do this and that". We ask those kinds of questions all the time. Either google – or an AI of your choice of course. How to learn cooking in one day? How to open my car with the keys in it? How to make my pc faster for free? Our wish for easy answers and x-point "this is important to know and do"-miracle-lists has probably never been greater. This here is our take on it: "how to make a presentation, that doesn't suck". Should be an easy one, right?
In today's competitive world, creating an impactful PowerPoint presentation is very important. Professional design and eye-catching content can have an incredible impact on audiences and clients. The PowerPoint presentation is the most result-proven visual communication tool to target your audience without making them beat around the bush with a boring lecture. You can gain more attention and confidence from your audience and clients to sell your products/ideas easily. That's why many people search for a company presentation agency to get the best presentation.
Whether you are a public speaker, businessperson, or marketing professional, a powerful and effective PowerPoint presentation will help you to enhance your communication skills, confidence, creativity, time management, and engagement with the audience like never before.
However, if your presentation design is dull or very generic, it will directly impact your product or business to a great extent. You may end up losing the attention of audiences and people listening to you – all (potential) clients of yours.
There are 10 common issues that regularly occur in presentation design. Let's address those to make your next presentation stand out, let's even say flawless like never before. As a sales presentation company, let us leak some of the secret sauce:
The most prominent mistake that people often make while preparing their PowerPoint presentation is using too much content on their slides. As a result, it confuses people and they get disconnected. It's always better to use less content and make your points visually distinguishable. Make it easy to read and comprehend. Spread it out on various slides rather than stuffing content in a couple of slides.
We all know that the graphs and tables play an important role in many PowerPoint presentations to present data, trends and so on. However, if you go overboard and put too much data or info in a chart or graph, you'll again lose your audience. Your slide is pretty much worthless if no one understands it. Therefore: Use simple graphs or charts that are easy to read and understand, focused on the information that is really important.
Always embed videos or pictures in your presentation –avoid leaving the presentation mode at all costs. It breaks the wave you're surfing and to be honest, you'll probably not recover from that mistake. The flow is destroyed, the audiences' attention broken. Think of your presentation as a movie. Have you ever seen the editing software suddenly appear on screen in a cinema? No? Exactly. We could say, we're a video presentation agency, that's how much video we embed in PowerPoint slides every day. And it's so easy nowadays to embed YouTube or other videos directly in a presentation.
For a while we had hope. Hope, that the days of bad slide transitions were over. But no. At least it's an easy point to fix: just don't use any transition at all. It's always safe to go for a simple hard transition rather than use fades, weird cuts … or even 3D-animations. Oh god, please, we need an exorcist!!! Does someone have cross and bible!? Just don't do it. Avoid unnecessary distractions at any cost. You don't gain anything. In the contrary, you risk it all.
Make sure to format the pictures that you use in the presentation after copying or downloading them from Google or any image platform of your choice. For example: Try to remove distracting backgrounds. Put the pictures in shapes that fit your design. Recolor them in alignment you're your CI. There are a lot of software options. We usually opt for Photoshop, but even the Windows of Mac built-in programs have gotten a lot more powerful over the years.
Proper contrast is the key to making your presentation stand out and easy on the eyes. We have seen some absurd stuff, like white text on bright backgrounds. Or maybe more often, text on top of pictures with too much contrast. You just can't see sh**. Let's make it easy: Try a darker background and light text. You'll be amazed at how much better you can interact with your audience, when you can actually see it (instead of being blinded by the projector). And please: Don't write on top of pictures.
Make sure to visually highlight the most important facts or information that you want to convey to your audience or clients. If possible, place that information in the middle of the slides rather than on the edges.
Don't take the success of your presentation for granted. Make sure to check everything multiple times beforehand – not in front of the audience or clients. Make sure that there are no typos or errors, including grammar, punctuation, sentence construction etc. In fact, don't hesitate to use special tools, like the ProWritingAid tool to check your grammar or Ox Essays to proofread. Because what does "high quality" mean? For us, it means "flawless".
Using ClipArt makes your presentation look very casual and comical. Instead, pick premium diagrams or icons to match the colors of your brand and personality. Either build them yourself (PowerPoint is a powerful tool nowadays) or if you don't have the time for that, invest in good assets. It'll be worth it.
Too many presentations are inconsistent. Shapes, colors, and the general designs are all over the place. An inconsistent color scheme (or none at all for that matter), too many text styles and fonts, random slide division … all that takes away from your credibility and professionalism. You might catch the attention of your audience, but not in a good way.
Generally speaking, that means: Use easy-to-read fonts (like Calibri or Arial) and use it across all your slides in similar size. Stick to colors, fonts, and designs as per the color scheme and style of your brand or business.
Wie kann die Hi&Lo Agency dir dabei helfen, beeindruckende Präsentationen zu erstellen?
We, Hi&Lo Agency, are a high-end company presentation agency. We offer a wide range of result-proven and professional services – not only but mostly connected to PowerPoint. That includes special video presentations and different workshops. We are committed to creating unique, creative, and versatile presentations for all of our clients. We make sure, that the right message gets to the audience, the customers and the clients.
We are known for our flexible workflow, time-bound deliveries and different budget segments. With over 20 years of experience and 5.5k presentations delivered to some of the top-notch companies in the world, we leave no stone unturned to make a powerful impact in the world of visual communication.
Being a high-end Powerpoint presentation company, we have one primary goal: Enable our customers to achieve the optimum level of success with custom-tailored presentations, that let them shine ever brighter.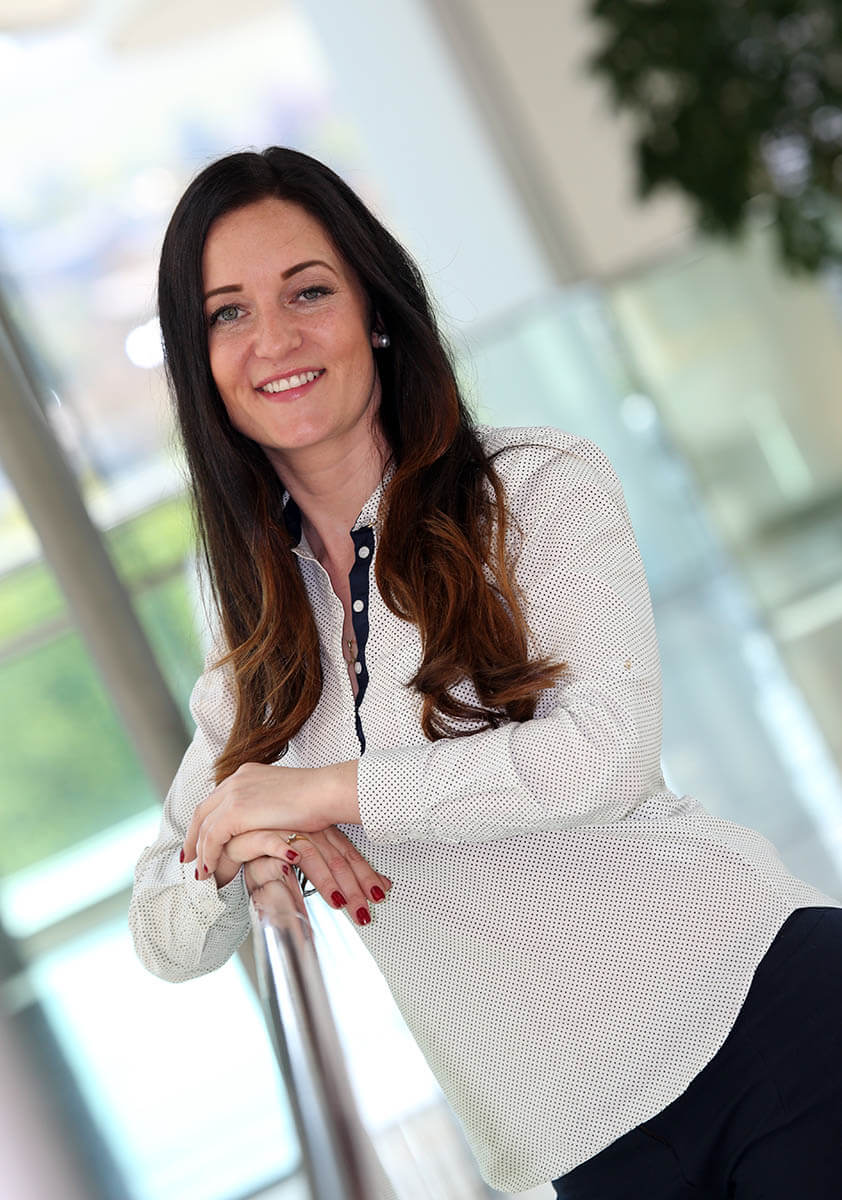 Jennifer Haefele
Author (hover to contact)
Hi&Lo Agency