Keep calm and give a splendid Online Presentation
Welcome to your new work reality. Many of us are already getting along quite well in the virtual working world and have got used to the new circumstances. However, we still encounter new challenges from time to time and have to establish new processes for our everyday tasks. Under the current home office conditions, how can you ensure new customer acquisition, let alone keep current customers happy? Many of our work processes and business models are already optimized for working online, but personal contact cannot simply be replaced. Sympathy and the interpersonal level simply play too big a role here. We want to protect ourselves and others, but at the same time keep the business running.
What can be the solution? It's time to step back and reconsider your remote working style; especially when it comes to presenting online. You may think Online Presentations are dull and hard to get your point across but with a few pointers we can help you transform them into an Online Sensation.
Here you will find 5 essential tips on how to set up your Online Conference and Online Presentation:
It's all in the Preparation!
Just like when baking a cake, you need to prep your ingredients. Before starting any presentation online, you will want to check all settings on your computer and your surroundings. Of course, with any live event there is a certain amount of preparation involved, but with online every second needs to be thought out and strategic. Start with a short "tech check", check all things technology so nothing in that aspect can go wrong during your presentation it is important to make sure your sound is working, your camera settings are good and your lighting is good. Quickly run through your presentation and check the file. Since everything is virtual it is easy enough to make small subtle changes as you go. Preparation goes a long way with digital events since you will need to keep the audience engaged as there are more distractions.
Targeted tip: Its best to screen your material again, even if it seems repetitive. We know it sounds a bit silly it is best if you could explain it to a five-year-old. Try to simplify your language/wording and make sure, you yourself have no questions about the topic you are presenting. Emerge in the topic and ask yourself the questions which could arise.
It is scientifically proven that placing books on a shelf behind you makes you appear 47% smarter to your audience, so we definitely recommend that 😉
Present properly; from the Platform to the Implementation
We have all heard of Zoom meetings by now, but did you know there are alternatives to Zoom? MS Teams is a great alternative that provides a variety of benefits. MS Teams is very user friendly and always assure a high level of interaction, plan for occasional moments of feedback throughout the Online Presentation. Interaction is better at the time of presentation. Alone vs with others, assistance chat.  Presence is critical, for an Online Presentation to portray the same wow effect as in person the presenter must be present. During the Online Presentation you should appear relaxed and communicate with your audience as if they are there with you. Speak clearly and efficiently and encourage conversation throughout. It is natural to feel stage fright when presenting, even online! You are unsure what the audience may think of you, and since its through a screen it is even harder to gage what they feel. Anticipate your viewers questions and thoughts by putting yourself in the audiences' seat.
Targeted tip: Using a meditation app such as "Headspace" can really help alleviate stage fright and put you in a positive mindset for presenting.
During a presentation, it's all about Communication…
…so how do you communicate effectively through a camera? The solution for that is simple: eye contact with the camera and personalized communication. While you are presenting try to make it more personable and relatable instead of just spewing content like a robot; add your own personality! If applicable add and urge a live chat throughout your presentation so that all viewers can communicate amongst one another as well. Make sure your reaching for engagement by asking questions and using thought provoking language too.
Targeted Tip: Make sure to leave a small amount of time for questions directly during the presentation, this is especially good so that no questions get lost throughout.
The visuals should not be underestimated
Graphics and effects can help or hurt your presentation. A balance of effects can change the entire feel of the Online Presentation and give it a WOW effect. Visual examples often help clients remember the content and keep interest. It is very important that the presentation is visually appealing to the eye, having a design agency can greatly add value to your presentations by creating a visual storyboard that can be achieved with professional design. If the presentation is very important, we urge you to request an offer from presentation specialists for a review. If you require a stylish look for your Online Presentation, you will find many template solutions online. Some are free of charge but if you like a solid professional design, search for online shops, where you can download topic related or industry specific presentations. We can only repeat it: It is very important to have a visual appealing presentation. The more professional your presentation looks, the clearer its structure and the communication with matching images and charts, the more comfortable and confident you will feel and perform better.
Targeted Tip: Efficient and simple graphics can still create that wow effect you're going for. For example: Make sure the graphics represent exactly what you want to communicate; use an image of a staircase to represent next steps, Gearwheels to resemble interlocking processes and Use columns if several arguments support one direct thesis and find a matching image to the topic that already creates an emotional state for the viewer in the range of the result you wish to achieve.
The key to a good presentation is successful implementation
Utilize and execute all these tips to create a great and cohesive presentation.
Targeted tip: Take a deep breath and go for it! Practice deep breathing techniques to help keep you focused and relaxed.
A relaxed and professional presentation will be your key to success!
It may be difficult to adjust to your new at home routine, but Hi&Lo is here to help you, we are not back tracking we are living in the future!
With this article we would like to provide you with a short guide for creation of your Online Presentation. If you need further support or have any questions, please feel free to contact us at any time. We look forward to hearing from you.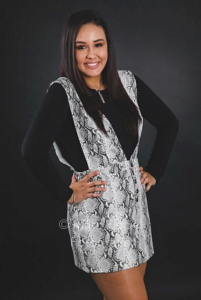 Reicha Lopez
Author (hover to contact)
Hi&Lo Agency