Today we want to stir things up a bit. Sit down, grab a cup of tea and listen up. It's story time!
I was furious. My computer had crashed for the third time that week. Not only that it annoyed me, as it would anyone I think, but this time I lost important documents. To top it all, in the heat of the infuriating moment and while staring at the famous blue screen, I spilled my hot coffee all over the keyboard … and my pants. Of course. Even though I had low hopes, I called the company I purchased the computer from. To shout at them primarily, but also to have a slim chance of recovering my work … Maybe it wasn't too late. Maybe if I was fast enough …
After unusually quick seconds I got through, I was greeted by a professional-sounding voice that identified itself as a representative of the company. I let off steam (I'm sorry), but eventually explained the situation. On the other end of the line there were some sounds of agreement and understanding while the representative listened patiently. No matter how snappy I got.
After almost an hour of troubleshooting and going through what felt like studying computer engineering, the moment of glory was there. My computer sprang back to life and I was greeted by the familiar login picture of an astronaut holding a donut (don't ask). I lost maybe five minutes of work, it was unbelievable. Too unbelievable … "Wait a minute," I mumbled in the phone "How long have you been working in computer service … that was incredible. How did you learn all that?"
There was a brief pause on the other end of the line before the representative replied in a smooth and friendly voice: "Well, that's easy. I'm an Artificial intelligence, programmed to help people like you with their computer issues. So of course, I need to know all the possible solutions that we know helped before and that could possibly occur based on the technical specifications and details of our products. I'm happy that I could help you as well today."
One way or another, everyone will be confronted with the world of artificial intelligence. AI is already influencing our field of work heavily. So, take a deep breath and jump into the waves with us, while we guide you to the best diving spots that will open your eyes.
Artificial intelligence (AI) is a rapidly evolving field that has seen significant progress in recent years. Today, AI is being used in a wide range of applications, from image and speech recognition to natural language processing and autonomous vehicles. Advances in deep learning, a type of machine learning that uses neural networks, have led to significant improvements, with AI systems such as Google's BERT being able to understand the context and meaning behind complex sentences. In the future, AI is likely to become even more integrated into our lives, as new applications are developed and existing ones become more advanced. The current state of the technology is highly promising.
Even today, AI is already transforming the way we approach a wide range of industries, including art and design. It has the potential to revolutionize the world, offering new possibilities for creative expression and exploration. In this blog article, we will explore the ways in which AI is being used the creative space (specifically Midjourney), how to use it, the benefits and challenges of this integration, and what we can expect from the future of "creative" AI.
AI vs. traditional art – 3, 2, 1, fight!?
Art (and with it design) is a timeless human expression that has been around for thousands of years. Artists pour their heart and soul into their artwork, often taking months or years to complete a single piece. These artists were (and are) not only masters of their craft but also products of their cultural, historical, and social context. Despite the technological advancements that have revolutionized the art world in recent years, traditional artistic techniques and styles continue and will continue to be cherished and practiced. Where does AI fit in? On the one hand, AI adds to our cultural repertoire. But it's also a challenge for us as a society. There already is this trend, that many people don't ever learn the basics of many sometimes quite important things, because there is a substitute, a modern tool, a service that does it for you or whatever. Creating AI art is fundamentally different from holding the pen yourself and actually "creating" something with your own hands. Be it on a real canvas or digitally. Because it is so easy to let an AI create something, it might lead to children and then generations not ever learning how to draw themselves, with implications for creativity and fantasy in its entirety.
At the same time, AI is revolutionizing creative professions because it offers completely new opportunities for creativity, accessibility, and interactivity. Artists and designers can create unique and complex pieces and assets that were previously impossible to achieve, allowing for the creation of entirely new styles and techniques. This democratization of the creative space allows for more people to express themselves and their ideas, resulting in a wider range of voices and perspectives. And, not to forget: AI can facilitate a more interactive and immersive art experience, with AI-powered installations and exhibits that respond to the movements and actions of the viewer. In short, while traditional techniques and styles will always have their place in the art world, AI is opening up a new era of innovation and experimentation that promises to expand the boundaries of what we consider to be art.
Spearheading AI art and design: Midjourney
One AI tool that we really enjoyed using – and that left us speechless on several occasions – is Midjourney. We feel like it deserves it, if we say: Midjourney really showcases the incredible potential of technology to augment and enhance human creativity. We might sound like their official fan-club (we assure you, we didn't get paid by them), but it's just that impressive. To start creating, basically all you need is a Discord-Account (because Midjourney works like a chatbot on Discord) and a Basic Plan for Midjourney. That is around 10 USD at the moment, so not a very high entry barrier. Then you can start "prompting", that means telling the AI what you want it to create. That's it.
Creating prompts for Midjourney can be a fun and rewarding process, but it can also be challenging to come up with ideas that are both interesting and specific enough. One effective way is to use a formula that includes key details such as descriptive keywords, camera type and lens, time of day, style of photograph or art style, aspect ratio and so on. By including these details, you can provide the AI with a clear and specific vision for the type of shot/art piece you are looking for, while still allowing for creativity and interpretation. With a well-crafted prompt, you can "inspire" Midjourney and the results will be very close to what you imagined. To give you some examples on what that would look like, here are 5 example prompts, that follow such a formula:
An office boardroom with natural light, professional, modern, sophisticated, Nikon D850, 24-70mm lens, midday, corporate, color digital.
A coworking space with a bustling atmosphere, collaborative, creative, dynamic, Sony A7R III, 35mm lens, morning, lifestyle, black and white digital.
A small business owner at their shop, personalized, warm, friendly, Canon EOS R, 50mm lens, afternoon, documentary, color digital.
An outdoor meeting with a view of the city, professional, ambitious, visionary, Fujifilm X-T4, 16mm lens, sunset, landscape, color digital.
A team-building activity at a park, relaxed, fun, team-oriented, Olympus OM-D E-M1 Mark III, 12-40mm lens, late morning, candid, color digital.
Now Midjourney just needs to know that you want it to create a "photograph" – because it can do more than create pictures "out of thin air" – which is why the command "/imagine" has go before any of the abovementioned prompts and you're ready to go. Send it, give it a minute and be ready to be astounded.

This is, what it looks like just before you send the command (here: prompt no. 1 from our list) to the AI.
After 15-20 seconds our results are in, and we're excited to share them with you. We hope that they will inspire you to continue exploring and experimenting with different techniques and styles:
Quite impressive, right? All the images are very close to what we told Midjourney to create for us. They are quite detailed and there are no visible "errors". We at least couldn't have told you – if we didn't know – that these images were AI generated. That's important, because … well, here we can give you a tip for a good laugh: Just google for "AI and hands". But that also worked out perfectly for us here.
Of course, that's only one very specific use case – as we said, the possibilities are sheer endless. Midjourney offers a wide range of art styles and techniques that you can use to explore your creativity and, well, just experiment. You can push the boundaries of traditional art forms, discover new possibilities, and create artworks that are truly unique and personalized to your vision and aesthetic preferences. Of course, we want to share at least some examples of that, to give you a glimpse of that. Because it's May and we are big Star Wars Fans, this is the (only) way. To help you understand a bit more, how Midjourney works and understands our prompts, we always provide them in the captions:
At this point, we're just playing around … 😊. But you can see, there is almost nothing Midjourney can't generate for you. It's absolutely fascinating and in places where we were scrolling through Instagram before, we're now generating Midjourney images. It's kind of addicting.
Of course, there is a lot more …
There are a bunch of different AI art tools out there that artists can use to create unique and interesting pieces. Some of the most commonly used ones include DeepDream, which creates trippy and surreal images, NeuralStyle, which blends the style of one image with the content of another, and Artbreeder, which allows users to generate new images by combining and evolving existing ones. There's also Runway, which provides access to a variety of AI models and tools, and GANBreeder, which uses generative adversarial networks to breed and evolve images. With so many tools available, it's easy for artists to experiment and create new and exciting AI-generated artworks.
The big question: who

"

creates

"

AI art? And who is the owner?
However, as AI-generated art and design becomes increasingly prevalent, a difficult question arises: who owns the copyright and right of ownership?
Currently, copyright law is based on the idea that the creator of a work is the owner of the copyright. However, when it comes to AI-generated assets, the question of authorship becomes more complex. While the AI system may have generated the asset, it is often the artist who trained the AI system and made the creative choices that led to the final result. The AI is more like a software, a tool, some say. But what if we think about the future and not just the current early state of AI?
One potential solution to this issue might be to consider the AI system as a co-author of the work, with the artist or professional being the other co-author. This approach would acknowledge the significant role that the artist played in the creation of the artwork, while also recognizing the unique contribution of the AI system. However, it would require a significant shift in copyright law and could raise further questions about the nature of authorship in the digital age in general.
In the absence of clear legal guidelines, the question of copyright and right of ownership for AI-generated art remains a difficult and contentious issue. Because as AI technology continues to evolve and becomes more sophisticated, it is likely that this issue will become even more complex in the years to come. Artists, AI developers, professionals in general and policymakers will need to work together to develop a clear and fair framework for the ownership and copyright of AI-generated art and design that reflects the unique challenges and opportunities of this emerging field. We will most certainly hear a lot more about that in the near future.
What does it all mean? The attempt at a quintessence
AI-generated stuff, be it art, design, code or whatever else, is undoubtedly a fascinating and innovative new trend. Of course, it's not without its risks. The issue of ownership and copyright is a major concern, with legal disputes arising over who should be considered the true creator of AI-generated … things. Bias and discrimination are also significant dangers, as AI systems can inadvertently perpetuate harmful stereotypes if not properly trained on diverse and unbiased data. And let's not forget about the potential for misuse – AI-generated images could be used to spread fake news or propaganda, or to impersonate individuals in harmful ways. And finally, there's the issue of sustainability – the energy consumption of AI systems is substantial.
But these risks shouldn't discourage us from exploring the possibilities of AI-generated art – it's important that we approach it with a responsible and thoughtful mindset. By understanding the potential dangers and taking steps to mitigate them, we can ensure that AI has a positive impact on society and the creative world.
So, let's embrace the exciting possibilities of AI while keeping a watchful eye on the potential risks. The potential benefits of AI systems are vast and exciting, also in the creative world, promising to transform the way we create, experience, and preserve many things. For artists and design professionals (like us), AI tools can provide an endless stream of inspiration, helping to break creative ruts and facilitate the exploration of new mediums and techniques. Accessibility is also a significant advantage, with AI tools helping to democratize creative processes and make it accessible to a wider audience. And finally, something that cannot be overstated: AI tools can help with the preservation of cultural heritage, ensuring that important artworks and artifacts are accessible to future generations.
The future of AI is sure intriguing, and we can't wait to see what new developments and innovations will emerge in the years to come. Just remember my little story from the beginning … we can imagine, we will all be there at some point. But also think about what you would like to do with AI. Forget all limitations, let your creativity run wild.
If you're looking for help with PowerPoint or design projects, hit us up. We've got you covered, no AI needed.
Contact us anytime. We are looking forward to hearing from you.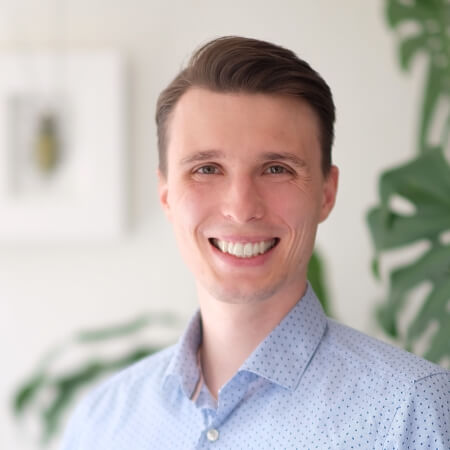 Wieland Schwarz
Author (hover to contact)
Hi&Lo Agency