Webcast for internal communication
In a global company, internal communication is always a challenge. Information must be scattered in different languages ​​​​and countries. How do you reach all employees effectively and easily? About video communication!
Not only does video communication generate more attention, it also opens up completely new possibilities in terms of involving managers. The management, which otherwise seems rather unapproachable, can present itself on a much more personal level. If this video communication is also designed to be interactive, we are talking about a  webcast .
Hi&Lo offers you the all-round package for creating high-quality  webcasts.
 Only the latest technology is used for the production of  webcasts. The film teams lead the recordings and incorporate their expertise in post-processing. To ensure that all details are captured, an additional cameraman is on site to film the audience's questions. All employees worldwide can follow the event via the live stream and participate interactively via the chat function.
A major advantage of  webcasts  is the integration of multimedia content. In addition to the sound and live video image of the speaker or several speakers,  PowerPoint presentations can also be shown. Hi&Lo adapts your PowerPoint slides to your CI and ensures that your presentation has a consistent look and feel. Presentations and graphics will of course flow into the video in post-processing so that they can then be made available as a recording in your company.
Set new standards and use  webcasts for your internal communication. Current topics are available more quickly, and your employees can actively participate in discussions and are well informed.
With Hi&Lo you have a strategic partner who takes over the production of your webcasts from planning to implementation  .
The Beekeeper team also deals intensively with the topic of "internal communication". Here you will find further solutions and good starting points for optimizing internal communication: 
Do you have any questions or would you like more information? Contact us anytime. We look forward to you.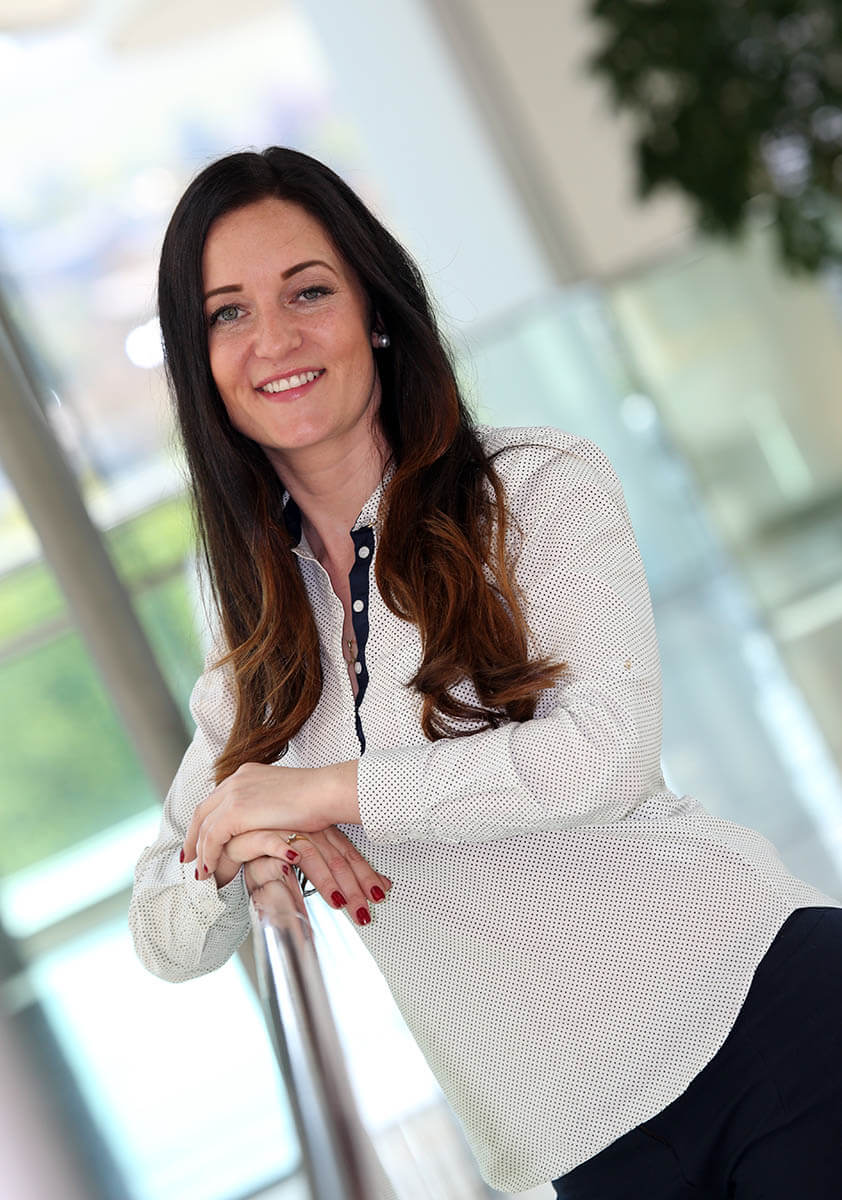 Jennifer Haefele
Author (hover to contact)
Hi&Lo Agency