High class = High quality!
Achieve high-end results with a service provider for a corporate video.
Are you looking for a service provider for your own corporate video?
Who could present your company better and more creatively than a professional? Just think of the sentence: "Describe yourself in a few sentences." Who can inspire your counterpart without any practice and spontaneously? Right – not many. But when a third person introduces you, convincing formulations and mostly positively surprising statements come out. If you hire a professional service provider for corporate films, you can be sure that he presses the right buttons and presents your company in an excellent way.
Let us start at the beginning; what is a corporate video anyway? A corporate video is the most memorable and quickest way to present a company, brand or organization in a positive light using moving images. Today everything revolves around videos. Hardly anyone still feels like investing time in reading lengthy articles. Everything must go fast and with intent. A video can run on the side and still deliver the necessary information.
Currently it seems that everyone is doing "something" with videos. Whether it is live videos on Facebook or tutorials on YouTube. Everybody wants to be part of it, so what better way than with a video! This impression could be created by watching some video productions online. Therefore, it is important that you shine with professionalism. And for this to succeed, you need a suitable service provider for corporate films.
This is suitable because it is important that the service provider for corporate video explores into the subject matter quickly or is already familiar with your industry and knows what to focus on. Professional corporate video service providers know how to stage something skillfully and clearly highlight the advantages of your company. Above all, service providers for corporate videos have professional equipment. Even though smartphones nowadays can deliver very good video quality, this cannot be compared to professional equipment and a trained cameraman, which service providers for corporate video naturally have at their disposal.
A corporate video service provider has the right equipment for every shooting situation and is prepared for any unexpected weather change. Especially when shooting outdoors, many factors must be considered, which is an everyday occurrence for a professional corporate film service provider. This also includes aerial shots. Imagine the shots of a graceful flight over your entire location, or even over several locations. These extremely representative shots are taken by modern drones, for which the drone pilot needs a driving license. Do you know someone like this? If so, can he also film?
A further advantage of professional productions, by service providers for corporate video, is that they meet all broadcast technical requirements, such as luminance and chroma level and sound level. Amateur productions often look like "cabbage and beets". In addition, the service provider for corporate films always has more experience in post-production, i.e. editing and color grading etc.
Why have a corporate video made at all?
You want to move, inspire, and convince! You want to reach your goal, sell your product, explain your services, convey information in a way that will stay in your head. And all of this can be realized in a video in the best possible way. This is the most authentic way to transport emotions. Your service provider for corporate films knows exactly how!
What can result from a professional presentation is not only a higher level of attention, but a generally more attractive presentation to the outside world. The interest of qualified applicants increases and thus influences talent management and competence enhancement. One appears more attractive to customers and potential business partners, which has a positive effect on increasing sales. And this in turn strengthens your market position, which has a positive effect on economic success.
How do service providers for corporate video proceed?
At the beginning, the corporate video service provider enters dialogue with you to work out the goal and core message together with you. Questions arise such as: What do you want to achieve with your corporate video? Why do you do what you do, what is the motivation behind it? What drives you and your employees daily? After the briefing has taken place and the corporate film service provider has collected all the necessary information, the detailed elaboration of the concepts begins.
Of course, the concept is all about fresh ideas, a variety of ideas and lively motifs that are tailored to your company. The concepts, from the speaker's text to the storyboard, are presented by the service provider for corporate films and agreed with you.
After the story is written, the implementation begins. Your corporate video is shot, and the subsequent post-production is also carried out by the corporate film service provider.
The corporate video will be provided by the corporate video service provider in the desired formats, so that it can be optimally presented, for example, on social media channels, trade fairs or at the next customer meeting.
Look for a corporate film service provider who will create the ultimate corporate video for you and make sure that the service provider offers full service. From the elaboration of your target, to the supervision of the entire project, music selection and the marketing of the final corporate video on the appropriate channels such as all common social media channels.
You have the big advantage that you only have one contact person and do not have to juggle with various service providers.
A professional service provider for corporate video will support you significantly in the following points:
Consulting
Producing
Conception
Storytelling – because stories stay in your head
Video production
Marketing
For a service provider to produce the perfect corporate video for you, as many details as possible are necessary. This is the only way for the corporate video service provider to get a detailed picture of your project requirements. The more details you provide, the more vivid it becomes for the corporate video service provider and the easier it is to produce your corporate video!
Therefore, you should always answer the following points yourself in advance:
Give examples: Which corporate video do you like?
What goal do you want to achieve with your corporate video?
Communicate your core message clearly
Where should your corporate video be shown everywhere?
Who is your target group?
Be properly prepared and bring only what you already have to the party. The creation of the corporate film will be done by the service provider. In the end you will have an outstanding corporate video and a tool with which you can reach your goal.
If you are looking for a service provider for corporate video or need further information, please feel free to contact us at any time. We will be happy to assist you in word and deed.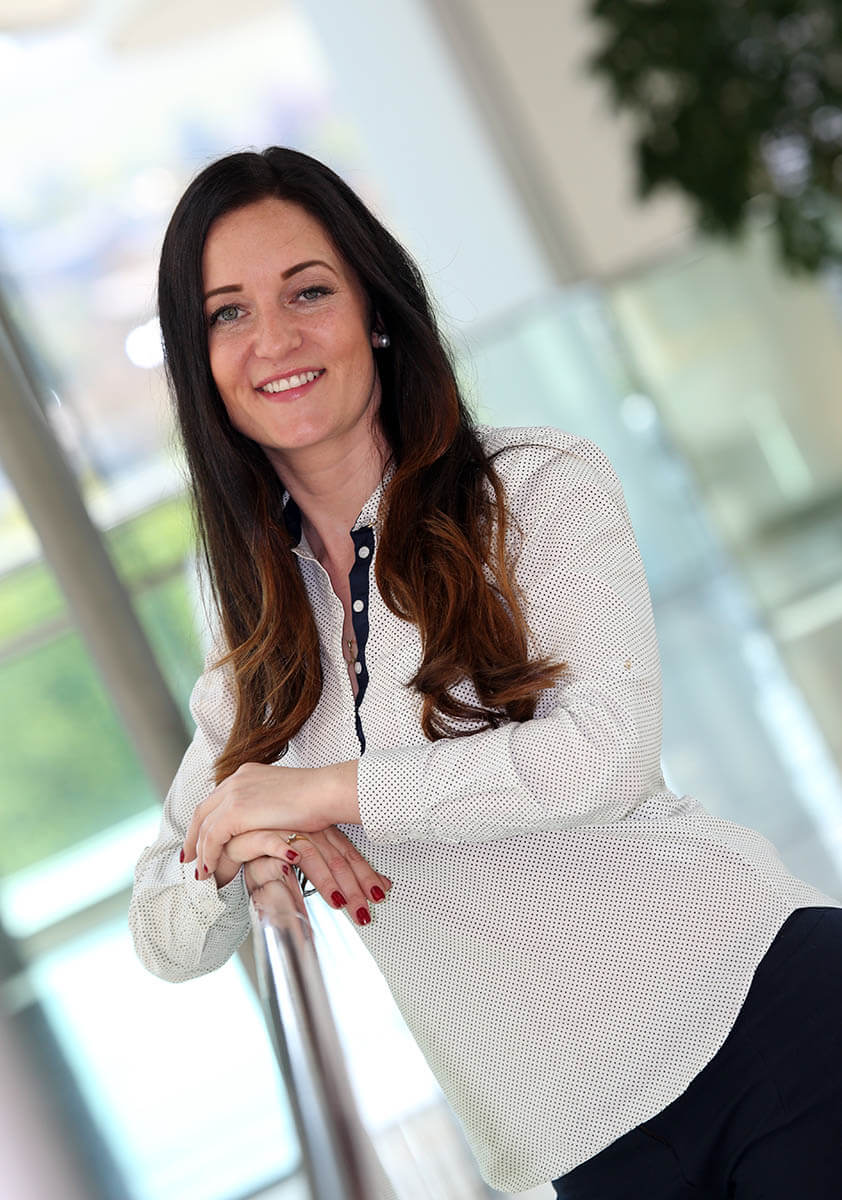 Jennifer Haefele
Author (hover to contact)
Hi&Lo Agency