STORYTELLING: FROM PRESENTATION TO MIND AND FROM NEW ZEALAND TO ANTARCTICA
Presenting is always about finding a connection to the audience.
You want to be remembered? 


⇒

Create an emotional connection to the audience!
You want to sell?
⇒ Establish an emotional connection to the audience!
Do you want the contents of your presentation to be well received?


⇒

Establish an emotional connection to your audience!
I could go on like this for a while, but you see what I mean: On an emotional level you can reach your audience. But how do you achieve that again? By telling your listeners a story. Which leads me to the term storytelling. Storytelling is the core term for the statements made above and very important in any interaction with an audience.
Which narratives you fall back on or how deep you chit chat is of course entirely up to you. You should be aware that sharing personal stories uncovers commonalities and your thoughts and words are much more memorable. However, you should make sure that you choose the stories that are appropriate for your event. So, it would certainly be better not to give escapades of a night spent drinking at a company event on the big stage. But you can always miss the mark. If, for example, you tell Hans-Peter Müller & Co. a story about your own working life, you will soon be the only one laughing at your jokes.
When time out becomes a chance
Recently I met someone who took a break from work a while ago. His plan was to walk through New Zealand for half a year – from south to north. The half year finally turned into two years and I think you can talk about a self-discovery trip instead of a short break. It didn't stay with New Zealand either, besides North and South America he also made it to Antarctica – not everything on foot, of course, which is not possible for logistical reasons. He has now been back in Germany for a few years and is active as a speaker in various companies, among other things. He uses the experiences he has gathered on his journey to bring his lectures closer to the audience both visually and on a personal level. Motivation, leaving comfort zones and changes are often topics that companies would like to take up and get support from coaches. And exactly here he can connect his experiences and his knowledge with the experienced stories and thus establish a relation to his listeners – that is wonderful storytelling.
Good speeches can have an enormous impact and conquer the web in no time at all. If you combine them with the appropriate presentation, you can turn your presentation into a story – because pictures say more than 1000 words – as you have probably often noticed from your own experience. Thus, a combination of a good speech and the PowerPoint slides that are coordinated with it is a wonderful way of storytelling; Because presentations with overfilled PowerPoint slides should be a thing of the past.
Address your audience and don't be afraid to engage in dialogue. The more you involve your audience, the longer your content will be remembered. Clearly structured and expressive PowerPoint slides also help to memorize your topics. For example, use a meaningful picture instead of a text overloaded slide and think about a short story. Not all facts need to be shown on a PowerPoint slide. A good run through, good stories and most important, professional PowerPoint slides – these are the tools you need for successful storytelling.
Do you need a professional PowerPoint presentation to visually support your presentation? Get in touch with us. We don't just tell stories, we put yours in the right focus.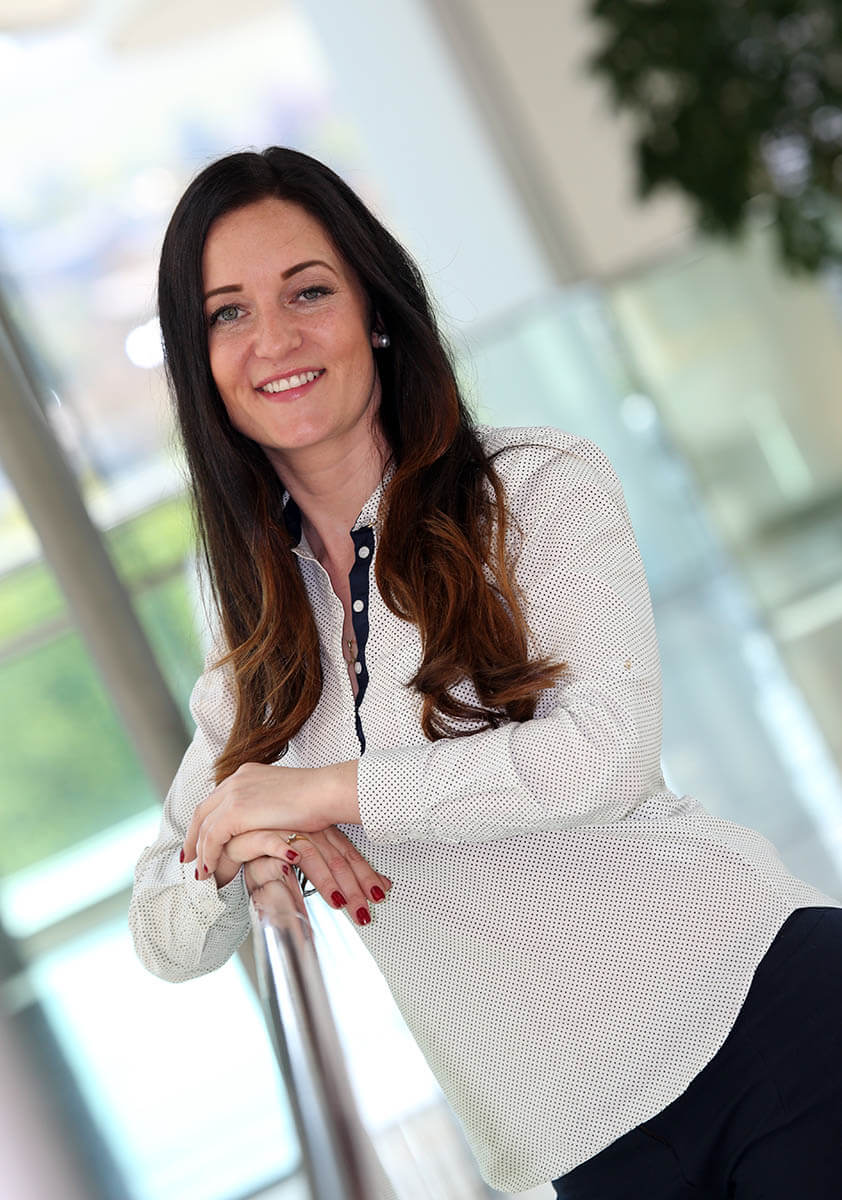 Jennifer Haefele
Author (hover to contact)
Hi&Lo Agency